Setting Girders and Pouring the Deck at the River 'S' Bridge
As the new River 'S' Bridge continues to look more like a bridge, we can begin to imagine what the future of access to this part of the Refuge will look like…and what it won't look like. One lighthearted Facebook follower recently noted, "I will miss those long waits for the trains. It was a double delight when one finally passed by another came from the other direction. Nothing like time for mindful meditation."
Alas, the wheels of progress never stop turning on the River 'S' Bridge project. After a busy end to the month of July, setting all of the girders for the bridge deck, the crew has maintained a steady pace in constructing the deck surface.
For the past three weeks, the contractor has been tying a whole lot of rebar that will reinforce the driving surface of the bridge. The crew also craned in a new piece of equipment, the deck finisher, that smoothes the concrete surface.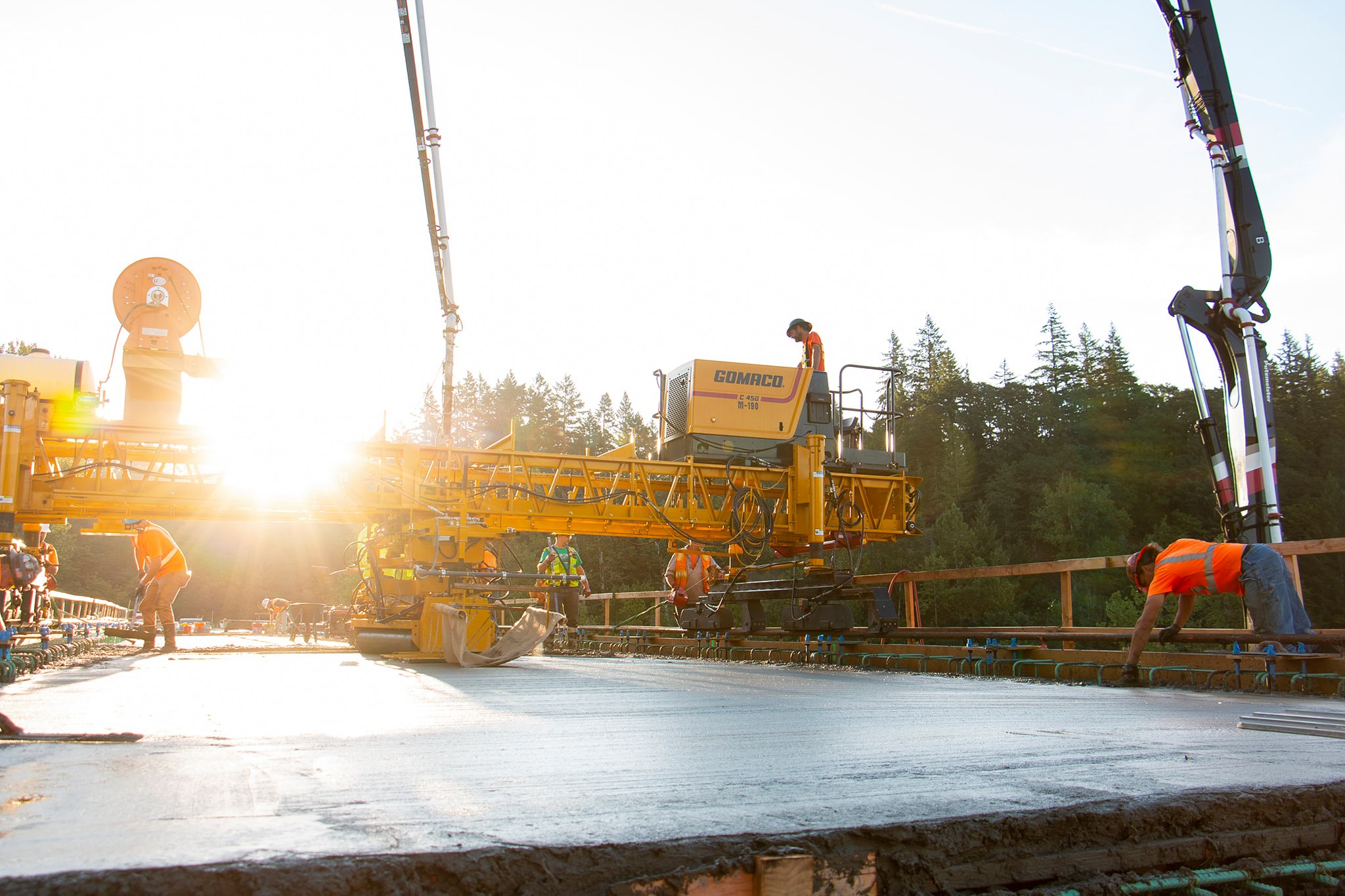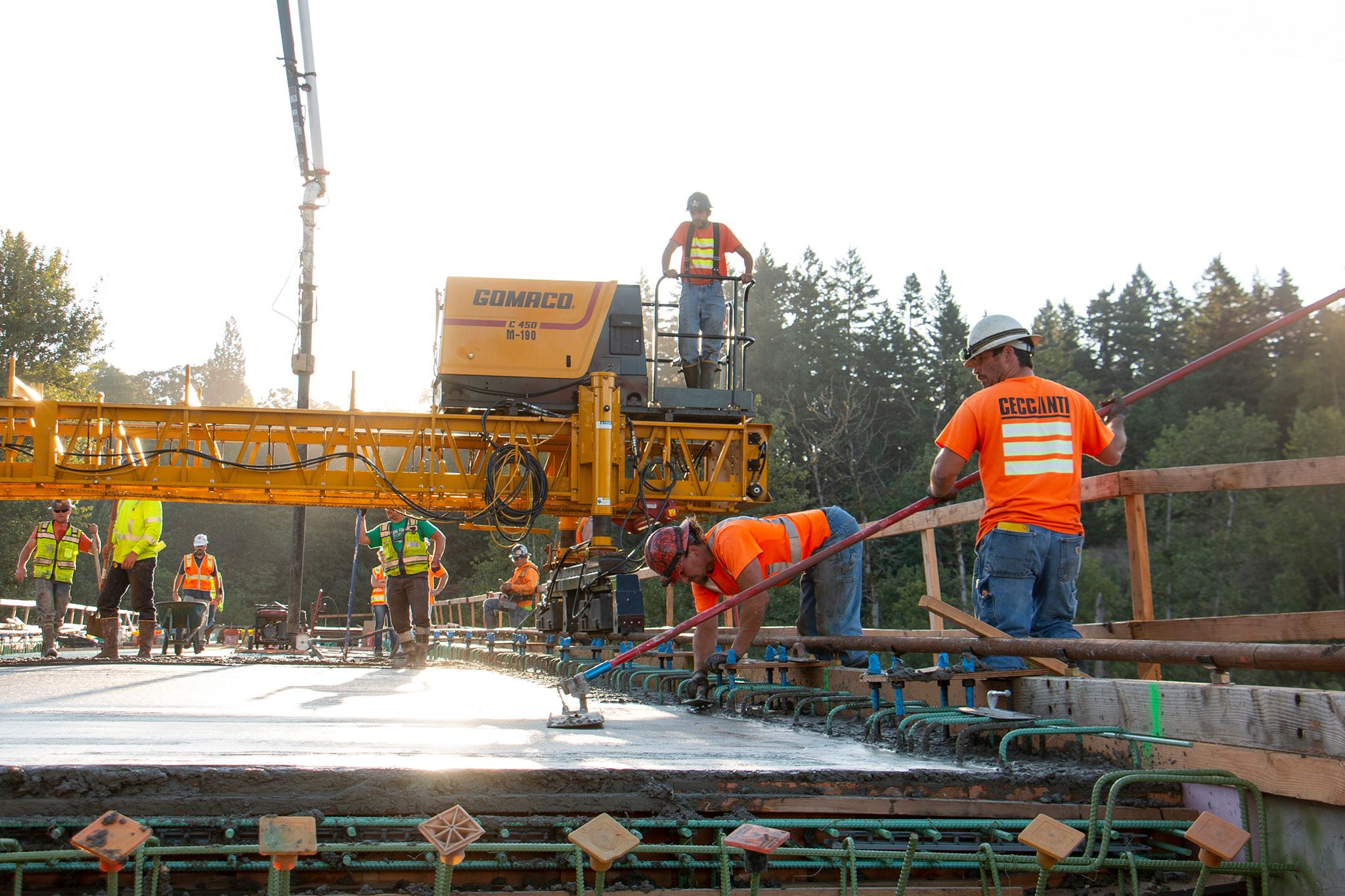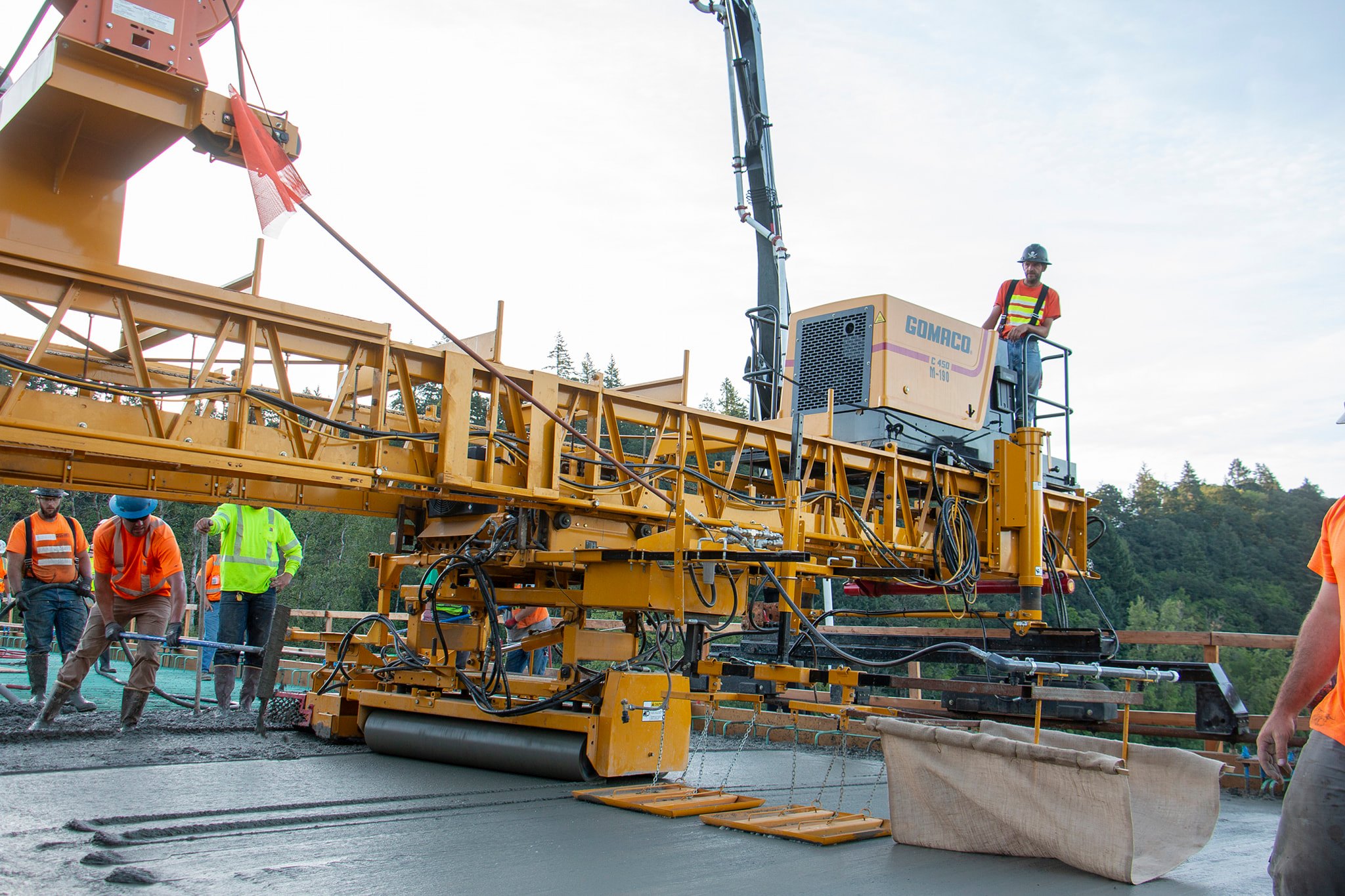 Pouring the First Span
All of this preparation culminated in the pouring of the deck on the first of three bridge spans. For most of the remainder of August, pouring the deck on the other two spans will be the focus. And just like when the concrete piers were poured, there will be a parade of mixing trucks headed in and out of the River 'S' Unit. As always, continue to observer the full closure of the River 'S' Unit Mondays through Fridays.
Sharing the Load
Wondering what's holding the weight of the bridge deck? Take a look underneath and you'll see the 63-ton (each) pre-cast concrete girders connecting each of the piers and the abutments. Have a look at this incredible video showing just what it takes to get these immensely heavy girders in place.