From Vertical to Horizontal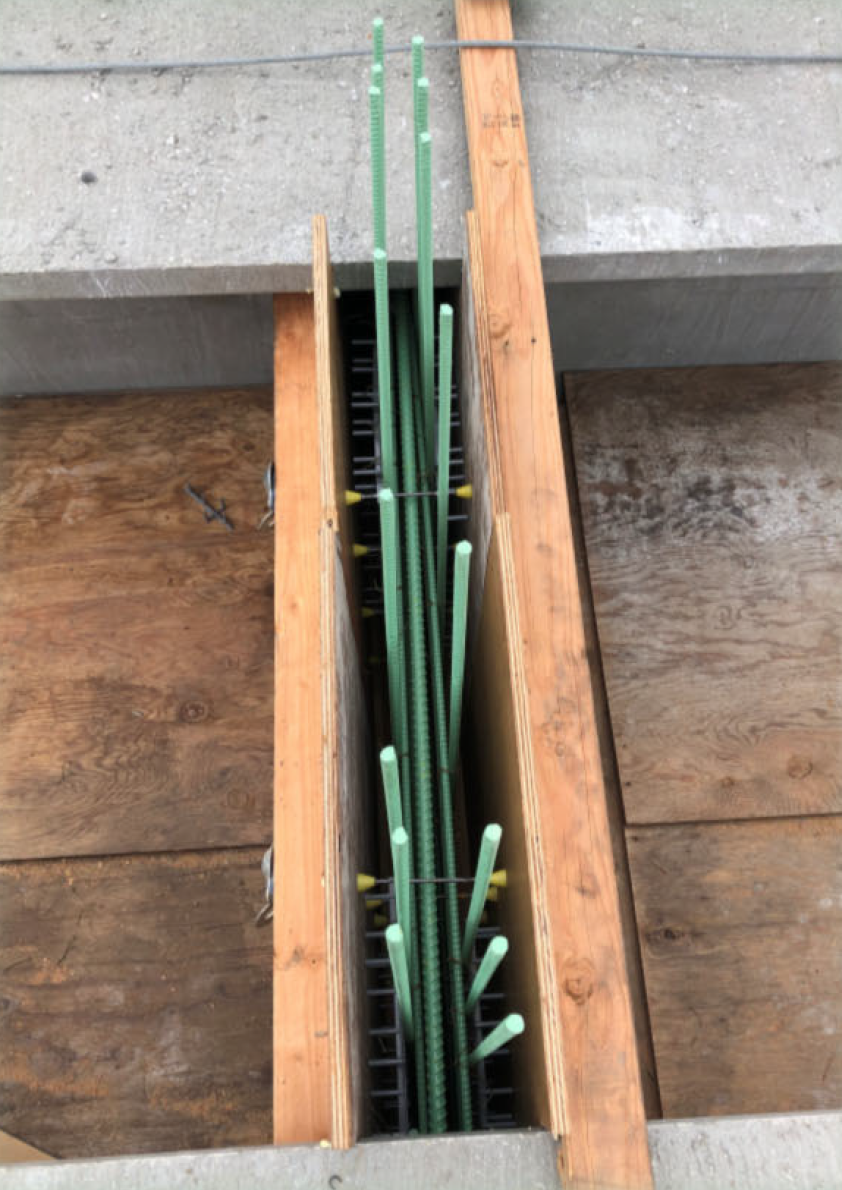 For the first 3+ months of the River 'S' Bridge replacement project, the focus of the work has been on the substructure of the bridge. This includes the piers and abutments that support the superstructure, the part we will eventually drive on. Substructure work is primarily vertical, with tall concrete piers shooting up from the water and abutments towering over the river banks.
With the change in the month has also come a change in direction. Work is now starting to go horizontal. What that means, practically speaking, is that our new bridge is going to start to look…well…like a bridge.
Check out this footage from bridge contractor, Ceccanti Inc., as they set the first girders for the bridge deck:
Last week, Ciccanti Inc. began work on "intermediate diaphragms." These are reinforced sections of the horizontal spans, placed at specific intervals, to brace against deformation. The job of the diaphragms are to keep the bridge girders from twisting as they bend (or what they call in the biz, "lateral torsional buckling"), when the concrete surface is poured. Diaphragms also help with weight distribution and aid with bridge integrity during seismic events.
Other work last week included "dressing up" the piers. This included removal of temporary work platforms and installing rubber marine fenders.
This week, crews will continue to "finish" the concrete that has already been poured and continue to work on the bridge deck.
Feeling a little behind on the progress of the project? Get caught up with this June time lapse video from Ceccanti Inc.